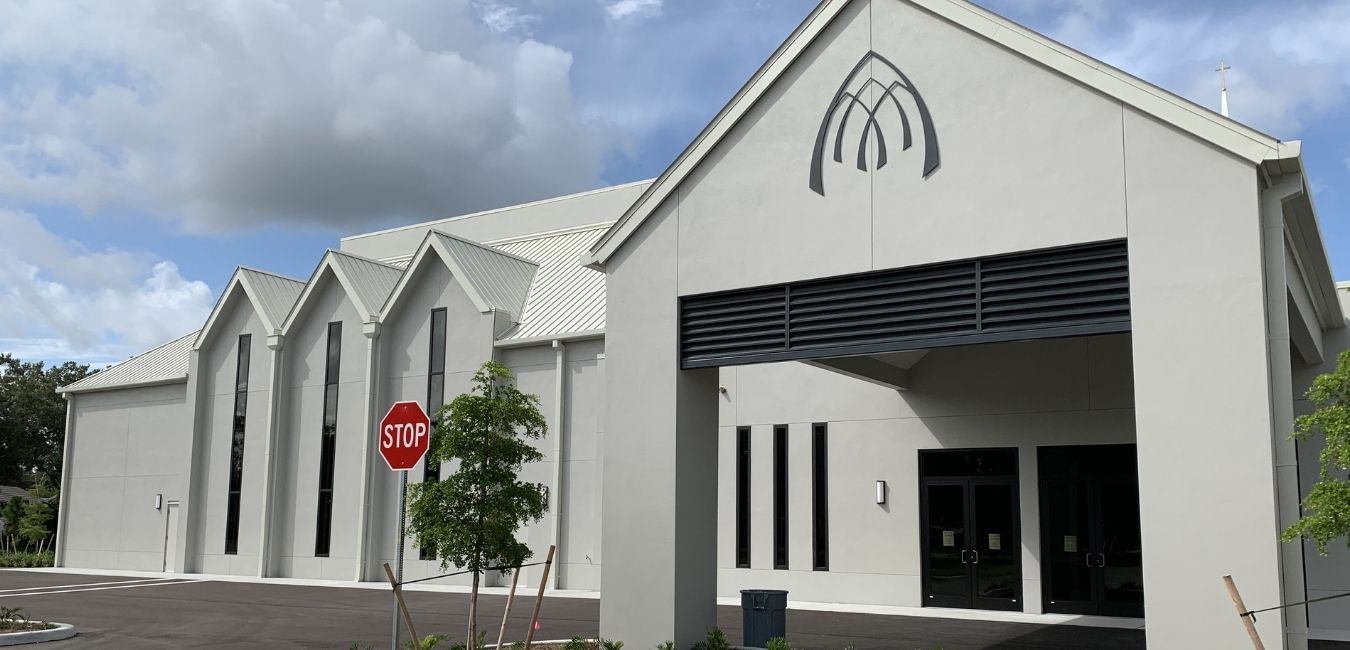 You Are Welcome Here
At Gateway Trinity Lutheran Church (GTLC), we strive to be a welcoming community where everyone can pursue a relationship with Christ. We welcome both members and guests to fully particiapte in the life of the congregation through worship, learning, fellowship, and service. If you ever have any questions about the church please contact the church office or any staff member at 239-561-1188.
Parking and Entrance
Our parking lot has two entrances, off of Girl Scout Drive and Eagle Point. Our newly renovated lot has plenty of parking for all our guests. We also have plenty of handicap spaces near the entrance for those who need to make use of them. You can enter the Welcome Center through the main doors underneath the portico.
Worship Services
Worship takes place in the Worship Center, directly to the left as you enter the Welcome Center.Currently we are not priniting bulletins, however screens in the front of the sanctuary have everything you'll need to follow along. Our worship services include prayers, songs, sermon, and holy communion each week.
Come as You Are
There are no prerequisites for you to attend GTLC. You didn't have to grow up Lutheran or even grow up going to church. You don't need to be perfect, because none of us are. If you think that you need to get to a certain point in your life to come to church, you don't. Where ever you are right now, we want to welcom you. We are informal and casual in dress. Whatever you are most comfortable in will be fine, but you won't find too many jackets or ties.
Communion is for Everyone
We practice Eucharistic hospitality or "open communion". This meal is a gift from God for all baptized people. What if you've never been baptized but have taken communion in other churches or want to participate? We welcome all people to God's table, but if you become a part of our church on a regular basis it would be wonderful to have a conversation about being baptized and what it means for you. 
Children in Worship
At GTLC we love kids and we welcome all ages to join us in worship. While we encourage parents to bring their young children to worship, a staffed nursery is avaiailable for infants up to 3 years old. We also have a "cry room" for parents to view and hear worship when you simply need a little space to let your little ones be little ones. Sunday school will be returning over the next few months as we continiue to monitor the health situtation and comfort level of our families.
Did We Mention Coffee?
Lutherans love coffee! We've missed being able to gather for this imporatant time of fellwoship, especially with our new coffee bar. We look forward to starting a limited time of coffee and pastries sometime after Easter.